Ready to Kick Your Boring Bio to the Curb?
The Four Keys to Turn a Boring Bio into a Winner Now!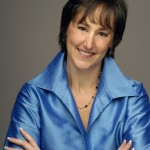 Work-in-the-trenches publicist, DIY publicity blogger, newspaper columnist, creator of the Bye-Bye Boring Bio Action Guide, and Publici-Tea™ trainer Nancy Juetten gladly supports the success of business owners everywhere by showing them how to get seen, heard, and celebrated in their own backyards ... and beyond through the impact and credibility of free publicity. Need a bio that will stop traffic and invite more of the right opportunities your way? Nancy is your expert.
Nancy delights in sharing how to unlock the power of publicity with editors, radio station hosts, and business owners through interviews, public speaking, and training.
Her stunning results, sassy sound bites, and succinct stories offer radio and TV show hosts reason to celebrate as audience members quickly acquire practical, prosperity-welcoming tips and tools to get seen, heard, and celebrated in their own backyards ... and beyond without spending a bundle. Her newest offering -- The Bye Bye Boring Bio Action Guide -- is earning raves from business owners, publicity and social media experts, career coaches in the USA and beyond.
The new Bye-Bye Boring Bio Action Guide shows job and publicity seekers how to kick their boring bio to the curb fast so they can get on with their life's work now.
Always quick with a sound bite, Nancy shares:
A surefire way to wake up decision makers fast;

H

ow stunning results, succinct stories, sassy sound bites, and social information to help ideal clients connect combine to create a

delicious bio recipe

that makes others take notice;

Why going the DIY route with your head shot is the fast track to the round file;

How to be memorable and remarkable with a few chosen words to attract more perfect clients and more success with greater ease.



Nancy is standing by, day or night or into the wee hours to lend engaging insight to the DIY publicity questions and concerns your audience needs to know now.
425-641-5214